Foundation profile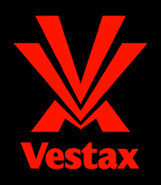 MISSION The foundation has been focusing on top professionals in the industry who are ready to provide you with a superior customer service as potential customers. Over the course of two decades, our specialists have gathered the vast amount of experience and knowledge they now offer you. We hope that you have also become our satisfied customers. Our motto: "Stay with US"
PRESENT YEARS We are foundation. We aren´t the same company as the manufacturer Vestax Corporation from Japan, Tokyo (they went bankrupt in December 2014). We are a foundation created to save Vestax units around the world. Foundation was established via multinational investment group that took over one of the last official distributor Vestax* and now we are gradually renewing it.
We have also taken over their domains, websites, e-shop and related services. As the Vestax brand closed in Japan and apparently will not continue new production, it is not possible to get the new products elsewhere. The main trade business is the sale of various original spare parts Vestax, technical support and services, but Vestax isn´t our key business (we have completely different business interests, this is only a hobby or the nostalgia of our leadership). We don´t want brand awareness to disappear completely. Users still have the option to contact someone for replacement parts or technical support. But it is also necessary to say that we are not charity a business must thrive. We are currently redesign the website, we set up logistic process and we shape business tools.
PAST YEARS The original company was been over ten years the exclusive importer and distributor of the Japanese Vestax brand in the Central European region (official agreement for Vestax representation and distribution from *Audimpex Co. Ltd. - as ex-official distributor Vestax brand). It also provided warranty and post-warranty service. In addition to classic distribution services it provides consultancy in the local bussines and markets, designs and budgets for new commercial installations, provides reconstruction and modernization of existing enterprises centers, guarantees branded Vestax warranty and post-warranty service and also offers financial services to our clients.
KEY QUESTION Why do you have so many Vestax parts and accessories and some final products on stock (many years after the end Vestax Corporation in Japan) ? The former European distributor had a big stock of spare parts and accessories but he had never used. Everything remained closed and intact for several years. Also, we bought supplies (only brand new parts) from other former worldwide dealers or private sellers. We had some new parts re-manufactured at our partner in manufacturing facility in Taiwan and Japan because their have complete technical documentation. Therefore, we have important Vestax components and original spare parts still available.
HISTORY OF VESTAX
Learn about the interesting history (1977 - 2014) of the legendary Japanese brand Vestax.
ENVIRONMENT
In all our activities, we support ecological intentions and efforts, leading to harmonious coexistence of man with nature and environmental protection. We place particular emphasis on distributing environmentally friendly products, mitigating environmental impacts and introducing recycling processes. By raising our environmental awareness, our employees are systematically led to a purposeful reduction in energy consumption, waste reduction and recycling. The company uses the products made from recycled materials to the maximum extent. All activities in the field of environmental policy of the company can be found in the separate section Environment.
PARTNERSHIP
We use
Apple technology
We use
Mazda cars
We use
ERP Oracle

We use Legal protection DAS

We are
Member a WTO