23 Dec 2019
Support Us: Donation.
Donation our foundation - save Vestax technical support. "We try to keep this store with original spare parts from Japan, selected products from Vestax, support & helpdesk, user and services manuals for customers around the world. In the past we were among the most successful dealers in Europe. We organized a lot of events, workshops and public presentations for young beginners artists, sponzored and supported many music festivals and dj events. And, of course, we run this eshop (after declaration of bankruptcy Japanese manufacturer); now we have remained without the support of the parent Japanese manufacturer company and we try to keep the core services in running" says in an interview Vestax ambassador and store founder.
"Foundation tries to keep running store offering spare parts and and basic service. Without the parent JAP company is our efforts are very demanding. Without the permanently support loyal Vestax fans we would not exist. Thanks to all who support us and cheer. It is a very specialized non-standard assortment and its limited sales will not cover the cost of running e-shop & etc. Without our support we would have to liquidate all and no Vestax parts can no longer be purchased."
Every time, when people from around the world contribute to different projects. May not be Christmas, Independence Day or another holiday.

Did you like the brand Vestax ?
Do you have a someone product of this brand ?
Are You using product of Vestax ?
Support Vestax by buying a T-shirt only USD 38,-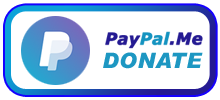 For each of your donation we'll be grateful. Thank You!
Anyone, who supports us and donates over USD 50 contribution, will get a personal special Vestax Gift Nr.1 or Nr.2. Over 100 USD Gift Nr.3 + Nr.4 (pictures of gifts see below). In addition, every quarter of year 5 winners receive a small gift - the original memorial Japanese slipmat. Everyone automatically gets 20% discounts for shopping in our store.

NOTICE: We can, of course, support us by purchase in the our eshop; check in Vestax Store. Thank You all.
PHOTOGALERY